TL;DR
Summary (too long, didn't read)
Bhutan is expensive because of the $65 per day royalty, but no more expensive than visiting most other places with the same types of services. What Bhutan doesn't offer is a way to go for cheap.
Shocking Prices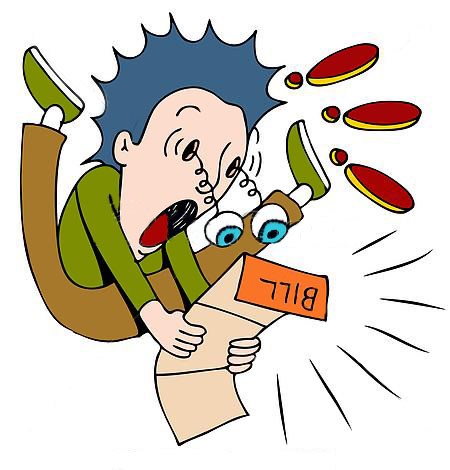 When people hear about Bhutan, they often end up hearing some comment like it will cost them several hundred dollars per day just to be in the country and immediately give up.
At $250 per person per day, it seems like it is the most expensive place on earth to visit. However, if you do consider what you are getting for the price and you compare what you would pay somewhere else for the same things, it isn't as overpriced as you might first think. After all nobody every figures out how many dollars per day it costs to visit Rome, it just feels cheaper because you have the option of walking around and entering only a few places and maybe even just hanging out for a few days as part of your trip.
What do you get for the payment?
At $250 for each day you should be getting something for your money. A good way to think about a tour in Bhutan is that it is sort of like a cruise. You pay for the place where you are going to sleep and all the food that you are going to eat as part of the package. But you also get all the shore excursions as well as part of the package. The only things that you are going to find yourself paying for while in Bhutan is your drinks, your souvenirs and any other personal type of expense like laundry.
The high-seasons have a lot of festivals going on and the weather is very nice. If you can travel during the off-season (June, July, August, December, January, February), the price comes down to $200 per person per day. It still seems expensive but during this time there are not many people and it will often feel like you have the entire country to yourself.
Comparing Other Destinations
In order to compare Bhutan to some other locations, let's create some itineraries for 4 people for 6 nights. I've picked 4 people because in Bhutan there are additional charges for tours with only 1 or 2 people and 3 people is a bit difficult because there is an odd person out staying in a room by themselves.
Bhutan
During the high season, the price is $250US per day per person and this will be the base. For this amount you will be receiving 2 twin sharing rooms, all the meals, entrance fees to museums, a guide, and local transportation from the time you arrive in Bhutan until you leave. You will never be joining other people, your tour is your own.
will not compare any type of shared bathroom hostel type of hotel because this type of accommodation is not allowed to be provided as part of a Bhutan tour package. If you are the type of traveler who stays in hostels with just a backpack then Bhutan isn't really a good destination for you unless you are willing to change your ways at least for this trip.
Bangkok
Bangkok is a great place to visit and can be very cheap. Let's put together a cheap itinerary for 6 nights staying in a 3 star hotel and we will eat some fast food during the day and a better quality restaurant for dinner. For the tours we will include a 2-day trip to Koh Samui, we will also visit the floating marking, spend a day shopping (I won't include the cost of shopping) and maybe take in Madame Tussaud's wax museum, and another day visiting the Grand Palace and the trip through the canals to see Wat Arun (assuming it is open… this is a joke and you have ever been to Bangkok you will know what I mean).
Bangkok Hotel, $90/night (our favorite hotel in Bangkok is $45/night for a twin room with breakfast so we need two of them for our 4 guests)
Food, $10/day for lunch, $25/day for dinner for each person
For the trip to Koh Samui you can expect about $30 per person for the bus fare (shared with everybody).
Koh Samui Hotel, $100/night per room (for the 2 rooms)
For the trip to the floating market and the Grand Palace as well as the trip to the canal boat you can expect to pay about $100 for a full day of the taxi.
The museum fees will be about $40 for all three people.
Finally you need to get from the airport and back out…it will be about $15 for the taxi rides.
The grand total that I calculate is about $1750 for all three people. Dividing by 4 then by 6 nights (you pay per night in Bhutan, not days) and you get about $73 per person per night. Yes, this is certainly much cheaper of an option then visiting Bhutan. The only difference here is that you will be having to arrange the tours and the transportation by yourself and there will be no guide. The arranging is easy, you just drop into any agent in Bangkok and arrange a tour the day before and you'll be picked up and dropped at your hotel. The tours will not be private but it is cheap.
Other countries in Asia will have similar prices except for the hotels. In countries such as Singapore or Hong Kong you can expect to pay a lot more for the hotel and places like Cambodia or Vietnam will be much cheaper. The prices of tours and food are often comparable.
So, yes in this case Bhutan is quite a bit more expensive than most other places in Asia.
Nepal
I am putting Nepal into my comparison because the landscape is somewhat similar and there are blogs on the Internet suggesting that Nepal is just the same but considerably less expensive. For this trip, we will include no trekking because trekking in Bhutan tends to be a bit more expensive than just seeing the cultural highlights. If you are going to the Himalayas then I expect that you want to see mountains and from Kathmandu you are not likely to see anything so let's put in a "mountain flight seeing tour" and a road trip to Pokhara for 3 nights.
During the past few years we are seeing the prices of hotels in the capital city go up quite a bit and most of the better hotels (the ones that do not smell) have now reached about $80 per night. In Pokhara there are still some cheap properties but maybe its $40-50 per room. Again we will be taking 2 rooms for our travelers. Luckily the price of food in Nepal is still reasonable so we will add in only $5 for lunch and $15 for dinner. If I put in $200 extra for transportation and entrance fees (which is probably enough for the entire trip) plus $100 for the mountain flight then the total works out to about $90 per day. This is nearly the same as for Bangkok. Just like other places in Asia, there are certainly cheaper options and if you don't mind staying in hostels you can certainly get around Nepal spending only $20-30 per day on food and if you are brave and have a strong stomach you can get away even cheaper.
If you want to have a go at a fully escorted private tour in Nepal, I was able to find a price of $130 per day for good quality hotels and a car with AC. The advantage that Nepal has over Bhutan is that people are not charged an extra $65 per day of government royalty tax. If Nepal were to charge $65 per day for each person per day then the price to visit starts to get closer to the Bhutan daily rate.
London on a Average Budget
Again we will stay in a 3 star property but lets stick within a reasonable distance of the city and use the tube. This estimate is a bit of guess because I haven't actually done this myself so I will rely on the great people of www.booking.com to help; this is the site that I use all the time so I don't mind giving them a thumbs up and a free link.
In London, the hotel is going to be the biggest expense and I'm going to try for a mid-price for a 3 star property.
$2200 for a full 6 night stay for two rooms. There are cheaper options and the are also options that will be terribly expensive.
There are posts on the internet suggesting that $100 per person per day should cover the food, the local transportation and theater, etc. and this will be for 7 days.
This gives a total of $5000 for all three people. We do our same calculation as before and we get $208 per person per day. Hmmm, it is still cheaper than going to Bhutan during the high season but certainly puts the low season rate into a reasonable perspective; especially given that you are provided a guide for your trip.
Of course these days you are likely to try for an AirBNB to help cut down the cost of the hotel and maybe even the food if you are going to cook for yourself.
Western Europe on a Bus Tour
So let's suppose you have a week to spend and you want to see Europe. For some people, visiting the sights like the Eiffel Tower, the Tower of Pisa, Vatican City and Venice is something of a dream. I know because growing up in Canada in a situation where I could never travel, this seemed like the ultimate destination. When I was younger I use to marvel at people who would venture off to Europe for a week and wonder how they got around without understanding the language. A group tour on a bus is an option that some people may be enticed by because you don't have to worry about using the transportation to get around and there will be a guide with you to help with any language problems.
I searched around and picked a 7 day tour of Italy. It visits the expected places like Venice, Florence, Pisa and Rome. You are on a 40 seat bus with a guide and all the hotels and meals are fully provided; this sounds just like Bhutan. The price of this particular tour came to $2200 per person. This means that the per day price is $366.
Western Europe on a Private Tour
Don't like to hang around with a group of people? Then you can get your own private tour. In this type of tour you will end up with your own private driver and guide who will be with you from the time you land until the time you get back onto the plane.
I easily found a reputable agent on-line selling an 8 day package for $3700 per person. This seemed to include most things except for drinks and the price is $528 per day per person.
Visiting Europe on a Budget
Europe is expensive compared to Asia. It does not have to be the $500+ option above and in fact most people backpack around Europe for not very much. I did a trip in 2012 for 10 days with 2 people. I got lucky and was able to stay at a friend's house in Belgium for 3 nights but still ended up spending $2700. My day cost ended up at $150 per person per day. I tend to eat at average restaurants and I stay in lower end hotels with private bathrooms. This price does not include the flights between London & Paris or Venice and Brussels but I did include the train tickets. During our trip we took no guides but obviously if we had paid for 3 extra nights in Belgium then the per day rate would have been higher. Other people I know tend to get around Europe for much less than this but they are staying in hostels and taking local buses.
While it is possible to get around Europe for less than Bhutan, you are not going to be getting the same services unless you end up paying the higher price.
South America Private Tour
This is also a trip that I have experience with. There are places that you just can't or don't want to visit without some help. In some of the South American countries, English is not widely spoken and you might find yourself having a difficult time getting checked into hotels or ordering food. One of my trips to South America involved Colombia and Peru; while most people would be okay with having a go at Peru on their own, a place like Colombia is perhaps a bit more intimidating due to the problems they've had in the past and yes I chose to use a private tour with somebody meeting me at the airport.
Using Brazil Nuts (a travel agency that I have used now many times for trips to South America), my invoice for the 14 day trip was $2390 per person and this trip included only 1 lunch. This prices excludes the flights from Bogota to Lima, Lima to Cuzco and Juliaca back to Lima but does include the trains to Machu Picchu and Lake Titicaca but I don't remember having to pay any entrance fees to anything. If we throw in about $10 for lunch and $30 for dinner then the day rate comes to about $215 per person.
Again, this is certainly in line with what you can expect to pay in Bhutan. Peru on your own, at least the main destinations, can be done for cheaper. We ran into back packers on lake Titicaca who took a boat to an island but the boat didn't come back for them and they had to pay a second time to use our boat to get back to the main land. Most of the parts of Peru, Ecuador, Colombia and Brazil that are close to the Amazon river are not very easy to do on your own because of the drug production that is happening there and the various poisonous insects there that you probably don't want to touch.
Galapagos Islands
This is another one of my own personal experiences. Galapagos is expensive because they want to protect the wildlife on the Islands. People must be escorted at all times by a guide because they don't like people wandering around and interfering with the animals. Doesn't this sound similar to Bhutan?
The price that I paid for the package was $8000 for 8 days for two people. I don't even need a calculator to figure out that this is $500 per day per person. The package included private guides and drivers and it included most but not all meals. This price did include the flight between Quito and the Islands.
Antarctica
When I think of expensive trips, this destination quickly comes to mind because I've looked a the prices and have never gone! There are lots of agents on-line and most of the options are quite expensive. I found a 13 day cruise with a price of $9,300 per person based on a triple room. Like most cruises, you will be provided with most things except the drinks so again it is a good comparison against Bhutan. The day rate is a staggering $775 per person!
Conclusion
Most places in the world do offer all-inclusive private tours. No mater what your destination, the price is going to be a lot higher than if you just do the arrangements yourself. Bhutan just doesn't give you the option of going on your own.
If there was no $65/day per person royalty charge, the cost of Bhutan wouldn't be that much higher compared to the other countries in Asia for a fully guided tour with all the hotels and food.