Page Updates
August 2, 2019: Added descriptions of each of the events.
August 4, 2019: Added a map of the options for the bird-a-thon.
August 7, 2019: Added an expected map of the white water rafting.
Each year in the summer towards the end of July, the Association of Bhutan Tour Operators (ABTO) holds their annual general meeting in Thimphu where at least some of the 470 active members attend to hear the latest developments from ABTO, the Tourism Council of Bhutan and other parties involved in the tourism sector in Bhutan.
In this year's meeting we had a presentation from the Zhemgang Dzongkhag about the upcoming Bhutan Bird Festival. The announcement of this festival seems to be just a few days old so there is not much information yet but I'll put what I have here and slowly add to the page as we get the details.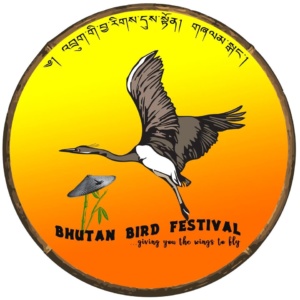 Location
Zhemgang is a rural area of Bhutan that most people outside of Bhutan have not heard of. Zhemgang Dzongkhag (district) is located in South-Central and intersects three protected areas: Royal Manas National Park, Jisme Singye Wangchuck National Part and Phrumsengla National Park. Zhemgang is home to more than 500 spices of birds including the white-bellied heron, hornbills, and the nuthatch. The area is home to exotic and endangered species like the Royal Bengal Tiger, the Asian Elephant and the Golden Langur. There have been more than 365 species of birds recorded in the park along with reptiles and snakes.
The park is a popular destination for bird watchers and people interested in safari type activities and has provisions for rafting and trekking. There are six birding trails connecting Tingstibi to different places and are being used exclusively for birdwatching
Since the majority of tour groups visit only the "Magic Triangle" of Paro-Thimphu-Punakha, there is a strong desire that tour operators promote other lesser known destination in the country and Zhemgang fits the bill.
Bhutan Bird Festival
Despite being a tremendous wildlife refuge, this area of Bhutan only received 321 tourists! This is the reason for the creation of the Bhutan Bird Festival.
The Bhutan Bird Festival has been held in the past in 2015 but due to budget constraints it was only a one-time event. The dzongkhag is hopeful that they will be able to now provide this event on an annual basis.
The information about the festival such as the schedule and even about accommodations or how to register for anything has not yet been made available. We have a contact name and were told that the presentation would be coming from ABTO soon.
The following short video is being used as marketing for this event.
As I receive more information about the festival, I will update this post. We have started to assemble a rough idea of a possible itinerary but we need to first understand everything that is being offered like the treks to Buli and Bjoka.
Please share the information about the Bhutan Bird Festival to people interested in birding; hopefully we can make the festival a huge success for the Zhemgang region.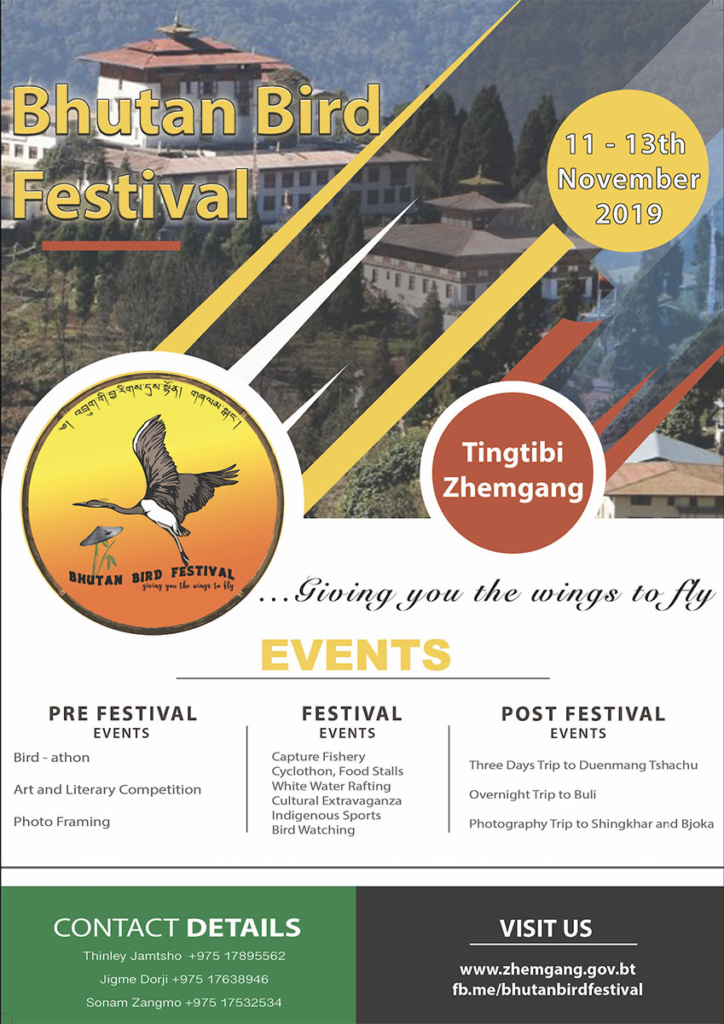 The Events
Bird-athon
Birders will be formed into groups of up to 4 people. Each group will conduct a 3 day bird watching (November 8 through 10) selecting the following trails:
Panbang to Tingtibi (75km)
Batasey to Tingtibi (65km) – didn't do this one yet
Buli to Tingtibi (57km)
Koshala to Tingtibi (55km) – North of Zhemgang…will add later
Zemgang to Tingtibi via Dakphel (33km)
Zhemgan to Tingtibi via Wangdigang (34km)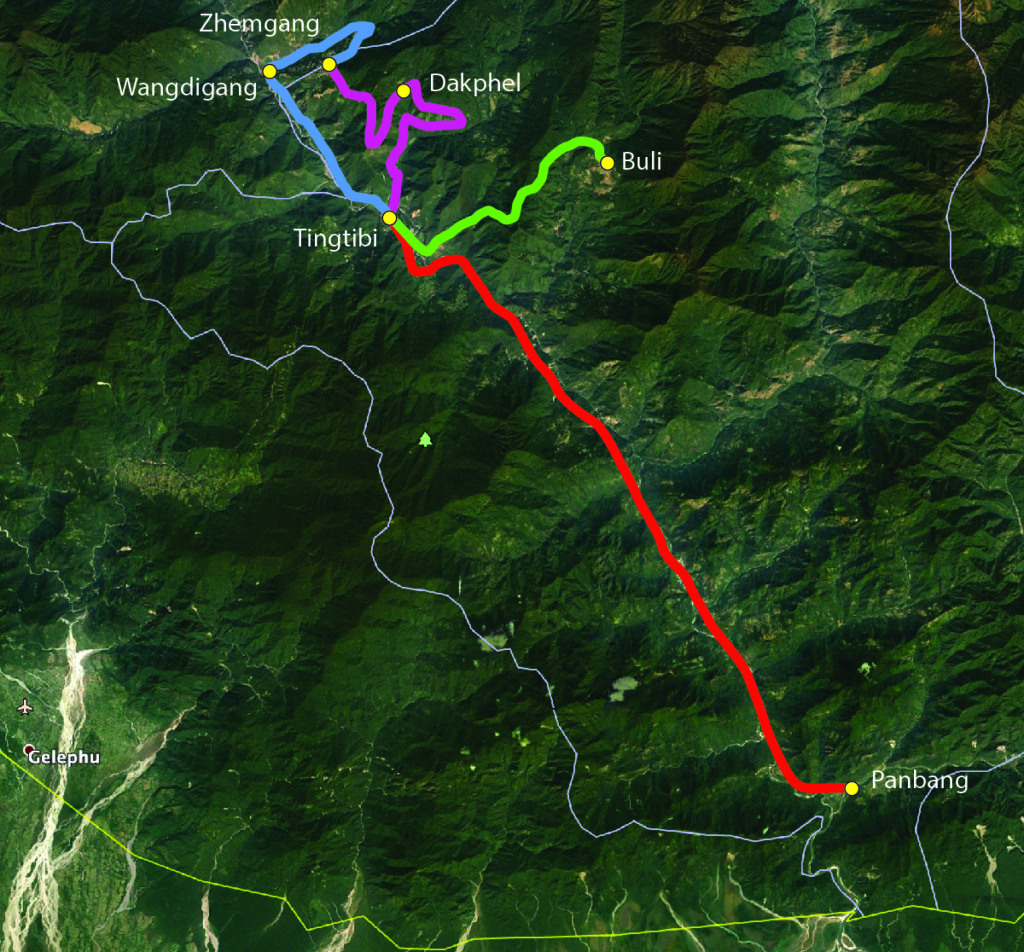 Birding groups will submit photographs and acoustic recordings to the event organizer on November 11 at 8:00 at the festival venue. The top 3 teams will be awarded cash prizes.
Photo Framing
In this pre-festival event, groups or individuals will be able to submit photographs of wildlife (mammals, birds, butterflies, or reptiles) and landscape (natural and cultural) within the Zhemgang Dzongkhag. Each participant/group can submit 3 photographs for each category and the top 3 will be awarded cash prizes.
Art and Literacy Competition
This competition is geared towards the schools in the Zhemgang Dzongkhag so no additional information will be put here.
Capture Fishery
This is a capture and release recreational fishing event held between November 10 and 14 (excluding November 12 because it is Bhutanese full moon day). Participants are allowed to fish for a duration of 4 hours.
Cyclothon
Cycling competition held on November 12 for professions and novices. The race begins at 7:30 and ends at 3:30pm. The route will take participants from Tingtibi-Wangdigang-Zhemgang-Dakphel-Tingtibi-Phophel-Yebilaptsa-Tingtibi. The total route is approximately 85km. Cash prices will be awarded to the top 3 participants. A practice run is available on November 10.
Participants will need to bring their own cycle or arrange through their tour operator to have a cycle arranged from Thimphu.
Food Stalls
Where there are festivals, there are food stalls. Local cuisines from the ares of Zhemgang will be available for tasting.
White Water Rafting
The course is a 4-5 km run along the Mangdechhu river from Berti to Tingtibi. I have requested the river classification from the rafting providers but they are not responding. I am guessing that this section of the river is class 3.
In the map below I've marked out the approximate rafting route. Because I am not getting any information, I'm guessing on the starting and ending locations but these should be close and probably need to be adjusted according to the flow of the river in November.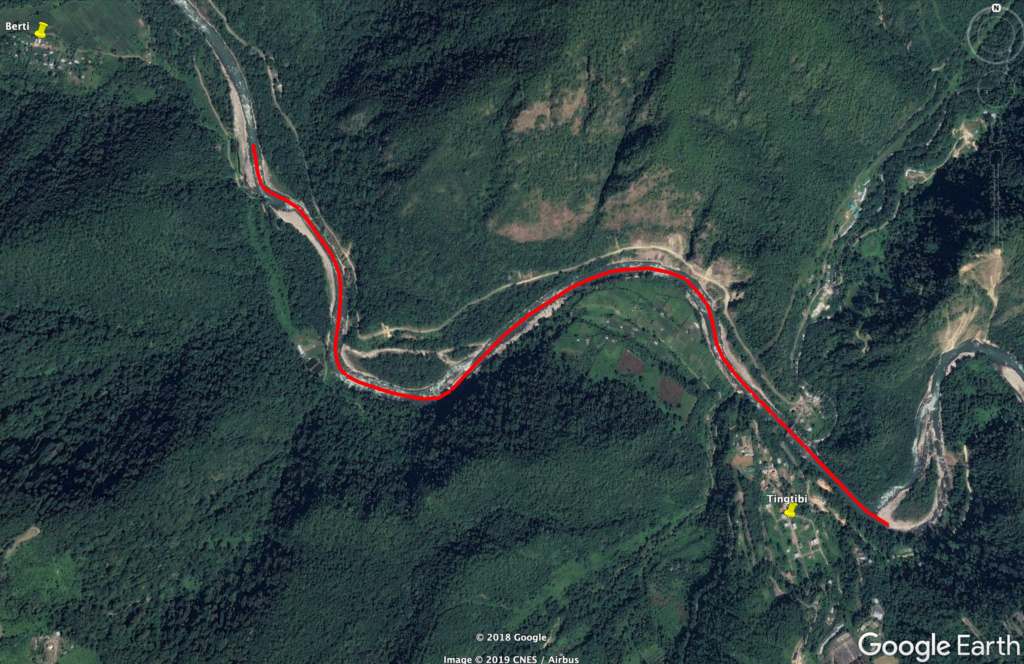 Here is a Google Earth KMZ file for the path above.
We have not finished our package yet for the Bhutan Bird Festival but we are planning to include one of: fishing, cycling, or rafting for free. If you want to do more than one event then we will probably have to charge an extra fee.
Cultural Extravaganza
Each evening of the festival will have cultural programs presented between 7:00pm and 10:00pm. The schedule is:
November 11 – Songs and dances by schools and local artists
November 12 – Screening movies and documentaries
November 13 – Songs and dances by schools and local artists
Indigenous Games and Sports
On the final day of the festival (November 13), a Khuru (darts) and Degor (like shotput) competition will be organized among the spectators.
Photography Trip
There are two trips which can be made to either Shingkhar (6 hrs drive) or Bjoka (5 hours drive).
In Upper Kheng (Bjoka), participants can see beautiful landscapes, religion sites, birds, wildlife, and Bulu villa where participants can enjoy a homestay with a local family.
In the Lower Kheng area (Shingkhar) there is a twin waterfall, Bjoka Khonche castle, a cane and bamboo showroom, birding areas, and the Royal Manas Park where guests can experience the eco-camp facilities.
Trip to Duenmang Tshachu (Hot Springs)
I don't have sufficient information to write more here yet. The description is it is a 3-day trip in which that we need to book the accommodations in advance and make our own arrangements for meals.