Bhutan Peak Adventure is a professional tour company based in Thimphu, registered and certified by the Department of Tourism under the Ministry of Trade and Industry Royal Government of Bhutan. The firm is is dedicated in delivering unparalleled service into the magical realm of Bhutan. Therefore we have committed ourselves in catering to the personalized need of every guest to ensure that our guests experience Bhutan in all of its beauty, tradition, culture and spirit of Bhutan.
What makes us unique compared to many other travel agents is the fact that we actually travel. Our staff have visited more than 30 countries using both self-guided and fully escorted tours. We have experienced the good, the bad, and the ugly side of tourism. We know what makes an travel experience memorable and we know what things we need to prevent to keep a holiday from being ruined.
We strive to answer e-mails quickly and to work with our customers to ensure that they are given the best possible itinerary for their needs. We will also check in with our customers during the trip to ensure that everything is running smoothly.
The values of responsible tourism guides our entire operation. We commit ourselves to responsible tourism by encouraging our guests to have greater understanding and appreciation of the host destinations. We also support our partners in the travel destinations to aspire for the highest of standards and help achieve excellence.
Bhutan Peak Adventure is sensitive to the economic, environmental, social and cultural issues of the communities involved. We offer a wide variety of packages like Bhutan Cultural Tours, Bhutan Festival Tours, Bird watching, Bhutan Textile Tours, Bhutan Photography Tours, Trekking, Bhutan Private Trips, River rafting, Bhutan mountain biking tours, special interest tours such as student travel, wedding tours, Bhutan Honeymoon tours and many more adventure trips within Bhutan.
Bhutan Peak Adventure caters to different individuals and groups and will be happy to host and share with you the beauty of our country.
The People
At Bhutan Peak Adventure our travel knowledge far exceeds the border of Bhutan; we are travelers ourselves! Our staff has extensive experience in international travel in nearly 40 countries in four continents both on fully escorted tours and as independent travelers. We have experienced the good side and the bad side of travel; we know what can make a holiday fantastic and what an agent should do when something does go wrong like a cancelled flight.
While most people prefer to book simple round-trip air tickets on the internet, when your plans involve something other than just departure and return, the options (which sectors go together on a single ticket) become numerous.  We understand the airline pricing models and can investigate the best ways of creating complex journeys. We are happy to look after booking the flights for our clients and we are just as happy providing our advise so that the client can book themselves.
Chandra Rana – CEO
Chandra is the owner and founder of Bhutan Peak Adventure. Prior to starting Bhutan Peak Adventure Chandra worked as a ticketing and tour agent. Chandra will be the primary person that you will be communicated with.
Dawa Tshering – Manager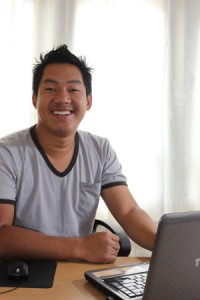 Dawa is the primary person in the office who looks after making certain that hotels are booked, guides have been arranged and that the tour runs smoothly from the time you start until the time you get back home.
Robert Ford – Director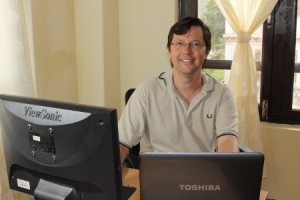 Robert is from the Great White North (a.k.a. Canada). Robert became obsessed with travel after a business trip to India in 2005 and spent the past 8 years exploring many different remote countries. Mostly Robert's job is try and make sure the website is functioning correctly but helps with other tasks in the business when required especially when it comes to researching international flights.
Sonam Choden – Office Assistant
Soman answers the telephone and stands in the long queues at Drukair when we need tickets..
Jamyang Chogyel – One of our Guides
Although we use many guides for our guests, there are some guides who we prefer to use when they are available and Jamyang is one of them.
Brochures
We produce brochures for printing when attending various travel shows.  The following sample brochures are meant for printing and as a result will be quite large for downloading however they contain some nice photographs.